Liquid steals the show at the 2019 Silicon Valley ADDY Awards
We already have a pretty amazing track record at the Silicon Valley ADDY Awards. But this year's show took the cake. And it took a lot of hardware, too. Liquid grabbed a total of nine awards in five separate categories. The two big winners? Best of Show honors went to our E-Team Cross Platform Campaign and our Coupa National TV campaign.
Ernest Packaging Solutions | E-Team Campaign
The E-Team campaign made packaging heroes out of the real men and women of Ernest Packaging Solutions with an array of movie trailers, action-packed videos, social executions and even some good old-fashioned movie posters. This campaign won Best of Show, an ADDY Award and a Gold ADDY in the Cross Platform, B-to-B National Campaign category. See the work, here.
Coupa | National TV Campaign
The other big winner for the night was our Coupa National TV campaign. Liquid leveraged the "Spend Smarter" concept that targeted CEOs and CFOs. By creating a funny juxtaposition between businesses spend management and household spending, the campaign broke through the noise and garnered Liquid both a Best of Show and a Gold ADDY Award in the Film, Video and Sound category.
Liquid Agency | Brand Culture Makers Campaign

Next came the Liquid Brand Culture Makers campaign. The campaign tackled the tough subject of Papa John's recent fall from grace. It argued that values are much more than just words. If a brand doesn't practice what it preaches, customers won't believe what they're told and they'll leave. This submission won a Gold ADDY in the Online and Interactive category.
Ernest Packaging Solutions | Website Redesign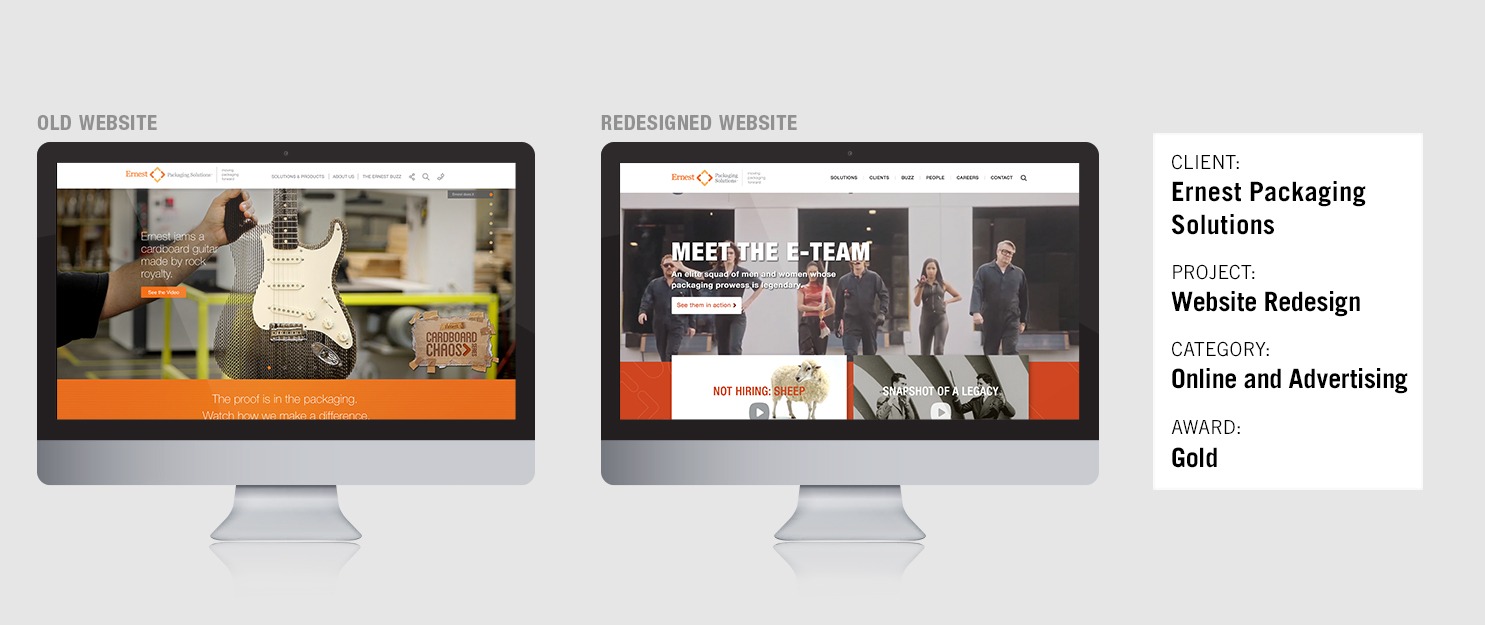 Our work in redesigning the Ernest Packaging website also got some well-deserved recognition. With an entirely new look and feel, updated copy, new employee stories and an overall thematic nod to the E-Team (mentioned above), our work took home a Gold ADDY in Online and Advertising.
Liquid Agency | Rebrand and Strategy Camp

Finally, Liquid got some accolades for two other strong efforts that took place within our own walls. Our agency rebrand, including our new dynamic Liquid logo, received a Silver ADDY in the Elements of Advertising category. And our Liquid Strategy Camp, where 20 strategists from nine locations holed up in the wilderness near Stevenson, WA, grabbed a Silver ADDY in Sales and Marketing, as well.
Another bonus? By winning Best of Show or a Gold or Silver ADDY, we're in the running for the Regional ADDY Competition. So stay tuned to see if our efforts go on to get even more praise within the larger advertising community.